Welcome to the world of Stalichar a land of fantastic creatures, magics, and full of turmoil.
Latest activity
Disclaimer
This is a fan made setting. The creator of this wikia does not own any images posted onto this wikia, and will remove any posted images upon request. All names or places that are the same or similiar as something printed in another form of media or reflecting a real person or place are purely coincidental.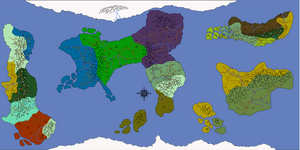 Ad blocker interference detected!
Wikia is a free-to-use site that makes money from advertising. We have a modified experience for viewers using ad blockers

Wikia is not accessible if you've made further modifications. Remove the custom ad blocker rule(s) and the page will load as expected.